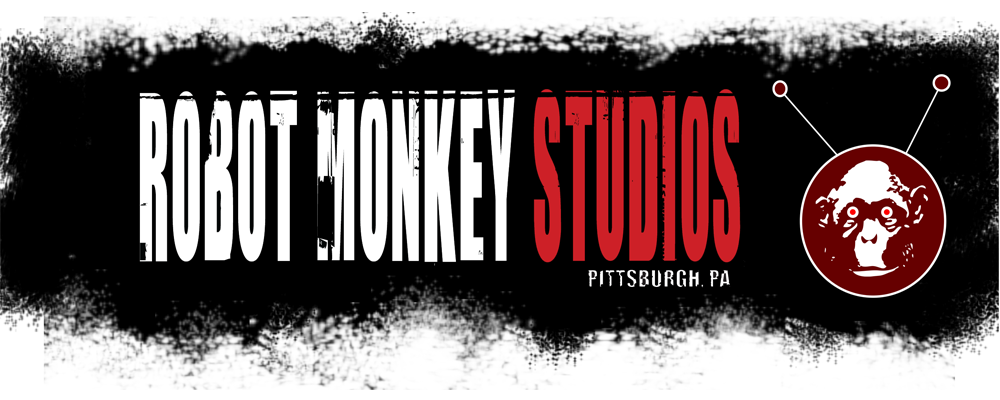 Prometheus Triumphant
[2007]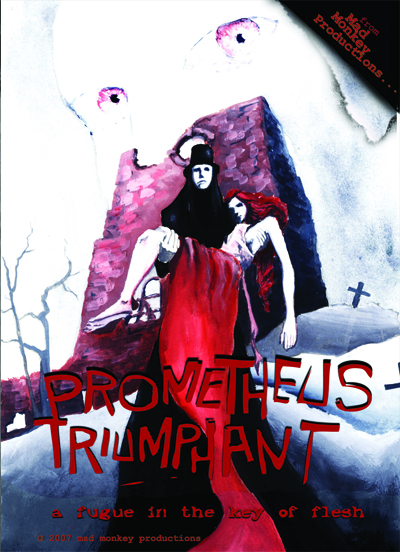 Directed By

Mike McKown & Jim Towns

Produced By

Mike McKown, Jim Towns, and Melissa Troughtzmantz

Written By

Jim Towns

Starring:

Kelly Lynn, Josh Ebel, Tom Ripy, Kaitlyn Schoeb, Kristin Schoeb, Alla Snodgrass, Dave Yarborough, Rachel Vallozzi, Shawn Morgan, and Melissa Troughtzmantz

Music By

Lucien Desar

Studio

Mad Monkey Productions

Distributed By

Cinema Epoch

Release Date

March 7, 2009
Official Sites: Movie Site | On Demand | MySpace | Amazon
"A impressive homage to the pure power of Silent Cinema" Kevin Thomas, LA Times
Produced over several painstaking years, RMS's first feature is a throwback to classic German Expressionist cinema- filmed digitally, the footage was aged, de-saturated, and otherwise altered to replicate the feel of 1920's hand-cranked filmmaking. Prometheus was filmed in several locations in Western Pennsylvania including Dixmont State Asylum (now demolished) and the University of Pittsburgh's iconic Cathedral of Learning, as well as abandoned steel mills and condemned houses in the area.
Set in a small German town in the late 1800's, Prometheus tells the story of Janick, a brilliant but frustrated scientist on the verge of a breakthrough invention, which could mean salvation from the plague that is taking its toll on the population. When the superstitious doctors of the Medical College condemn him and his invention, Janick disappears, not knowing that his beloved Esmeralda has succumbed to the sickness and died. After Esmeralda is buried a mysterious masked stranger, the Creator, exhumes her, and takes her lifeless body back to his secluded mountain lair. There he uses strange equipment to bring Esmeralda back to life- at least physically.
PROMETHEUS TRIUMPHANT was co-directed by Mike McKown and Jim Towns, and written by Jim Towns. The film stars Kelly Lynn, Josh Ebel, Melissa Troughtzmantz, Shawn Morgan, Alla Snodgrass and Rachel Vallozzi, and is available on DVD on Amazon.com through Cinema Epoch, and will soon be available on VOD.
Cast and Crew Details
Mike McKown

-Director|Cinematographer|Editor|Producer

Jim Towns

- Director|Writer|Producer

Melissa Troughtzmantz

- Belinda

Kelly Lynn

- Esmeralda

Josh Ebel

- Janick

Shawn Morgan

- Fiodor

Dave Yarborough

Kaitlyn Schoeb

Kristin Schoeb

Rachel Vallozzi

Alla Snodgrass

Tom Ripy